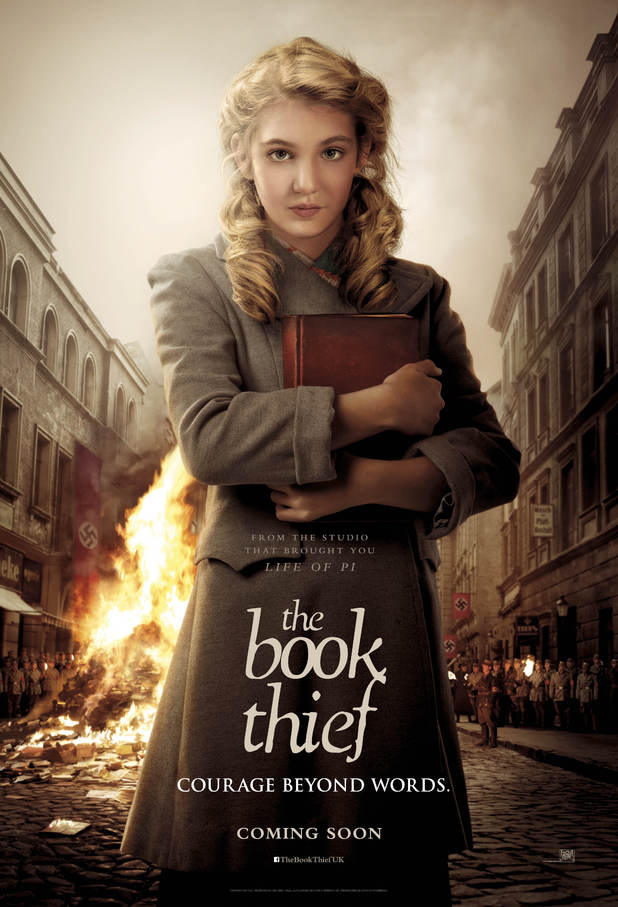 The Book Thief heb ik al een hele tijd geleden gezien en is de derde film uit de Oscar serie van dit jaar.
De film gaat over het meisje Liesel die in Duitsland tijdens de tweede wereldoorlog in een dorp bij pleegouders wordt geplaatst. De oorlog sluimert in en om het dorp maar lange tijd gaat het leven redelijk zijn gewone gang. Tot de oorlog letterlijk in huis komt als haar pleegouders onderdak bieden aan de Joodse jongen Max. Liesel houdt van boeken en lezen en Max deelt deze passie met haar. Dankzij de verhalen die Liesel hem vertelt uit de boeken die ze steelt uit de bibliotheek van de burgemeester weet Max lange tijd te overleven.
Maar onvermijdelijk slaat de oorlog ook in het dorp genadeloos toe en lijkt Liesel alles te verliezen.
The Book Thief is een prachtige ingetogen film over gewone mensen die allen op hun eigen manier proberen te overleven gedurende een zeer ongewone periode in de geschiedenis. Maar het is vooral een verhaal over vriendschap en trouw.